Been a while since i updated the website ;-)

Well, for now we've allready played 2 shows since the corona pandemic..
Arnhem - GrindFeast XXL 03-12-22 and Extremely Rotten Death Metal Vol18 in Copenhagen 21-01-23 just were insane!!

At this moment Wiebe Otten (My Minds Mine / Ancestral Sin) is filling in on Drums, hell yeah!

Next Up:

BLOODSHED FEST 2023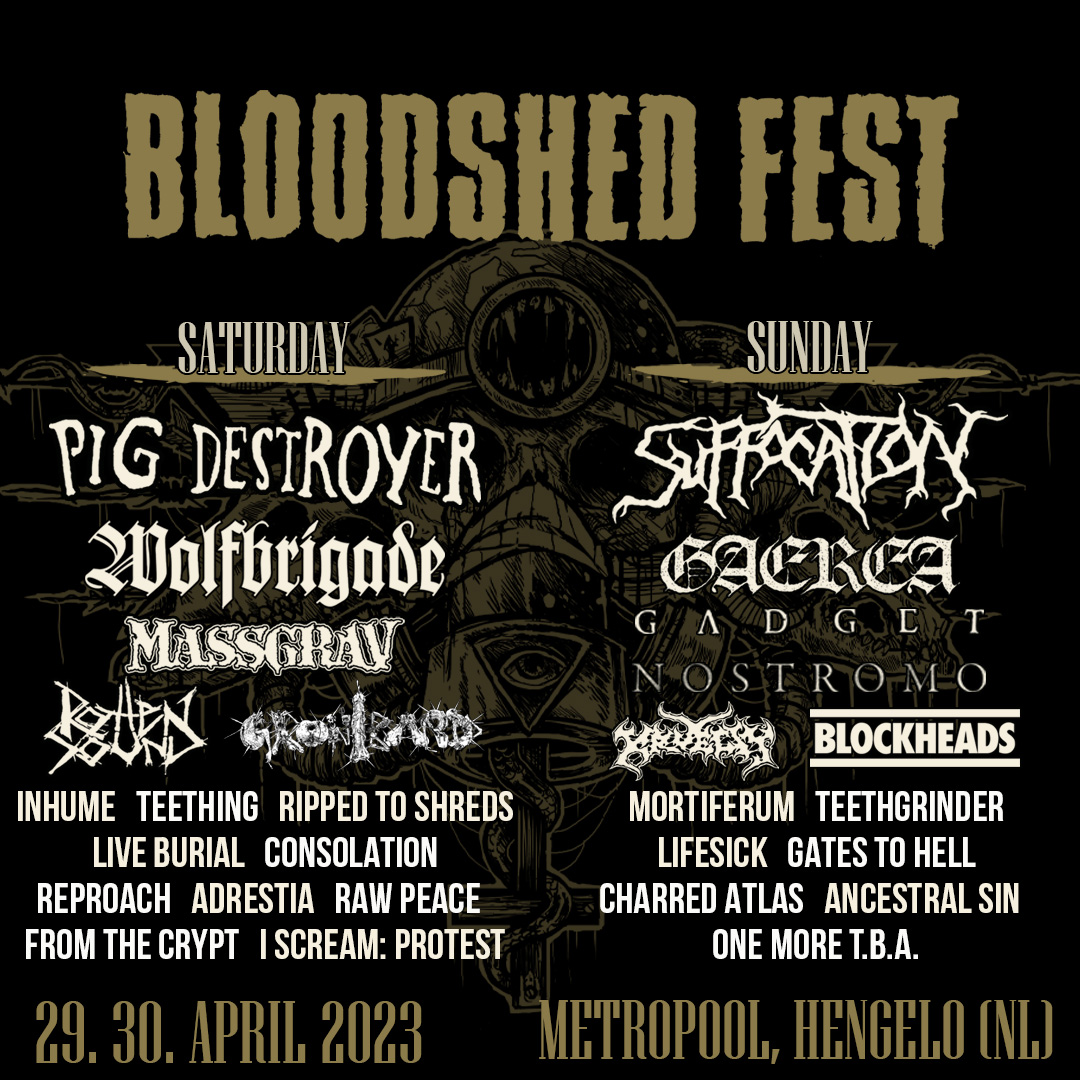 MARYLAND DEATHFEST 2024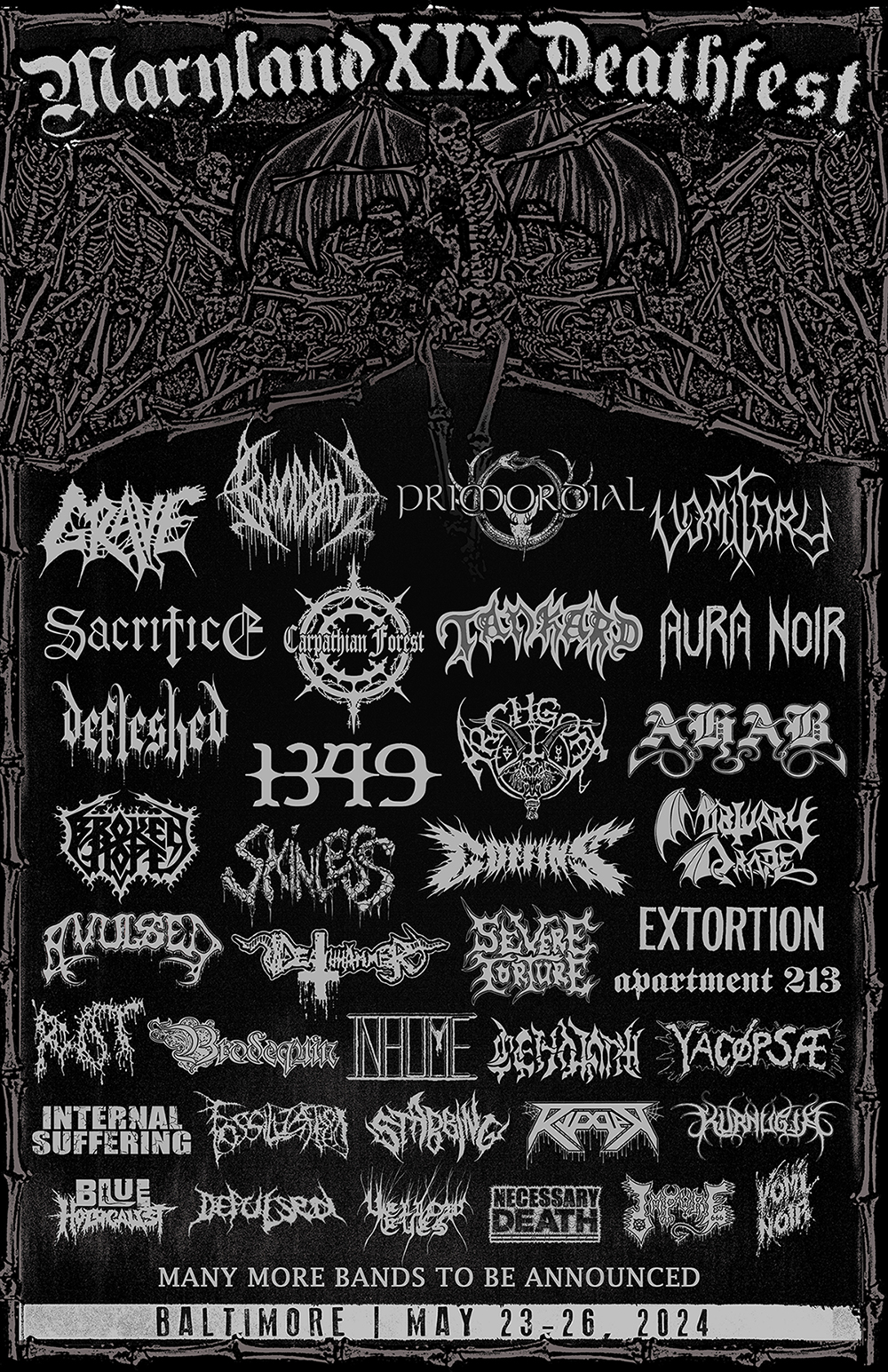 More to be announced as some cool gigs are coming up for our 30th anniversary year, get in touch if you want to book INHUME as we have no booker.. or management... or label.. or anything, d.y.i. or don't :-)
In the meantime check this out!
Osmose Productions did release "In For The Kill" on a limited edition red vinyl version (only 300 pcs) but as they "didn't sell well" there will not be a vinyl version for "Chaos Dissection Order"..
To bad .. but if anyone is interested in a license deal get in touch with Osmose or me.

Good news on the other hand, Bone Brigade will release "Decomposing From Inside" on Vinyl in 2024 when Inhume will celebrate 30 years of decomposing existence!
Originally scheduled to be released by Xenokorp / Remastered and all but sadly Xenokorp is no longer able to release it hence the move to Nico and Bones Brigade!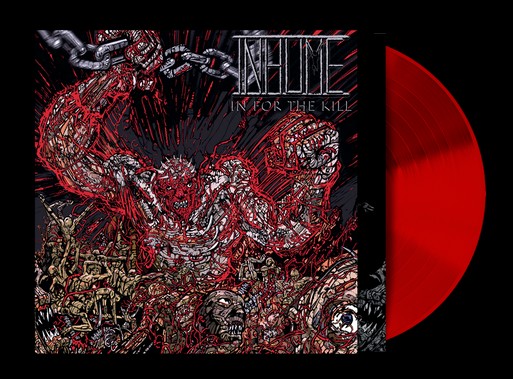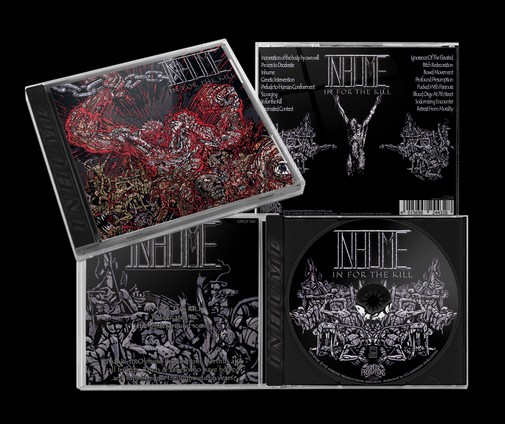 Out since JANUARY 31st, 2020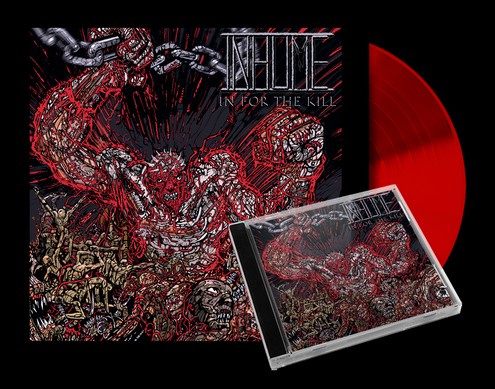 Celebrating the 25th Anniversary of Dutch Death Grinders INHUME, Osmose Productions will be re-releasing their first album under the Osmose flag once again. Inhume's "In For The Kill" is a strong contender for most brutal album ever! Recorded semi live at Franky's Recording Kitchen by Berthus Westerhuis (a.o. Asphyx, God Dethroned, Severe Torture, Dead Head) this beast contains 16 tracks of relentless and over the top brutal grinding blastbeats and monstrous riffs guaranteed to please even the most spoiled death 'n grind afficionado! Not for the faint-hearted as this one really is "In For The Kill" and veteran GrindCore and Deathmetal Fans alike will once more be able to enjoy this masterpiece from the lowlands!
---------------------------------------------------
Besides that you can finally find Inhume online in various digital formats for your streaming pleasures:
And if that is not enough, Bones Brigade Records also did a re-issue of "Decomposing From Inside"! This is the one which started it all, our first album released 23 years ago.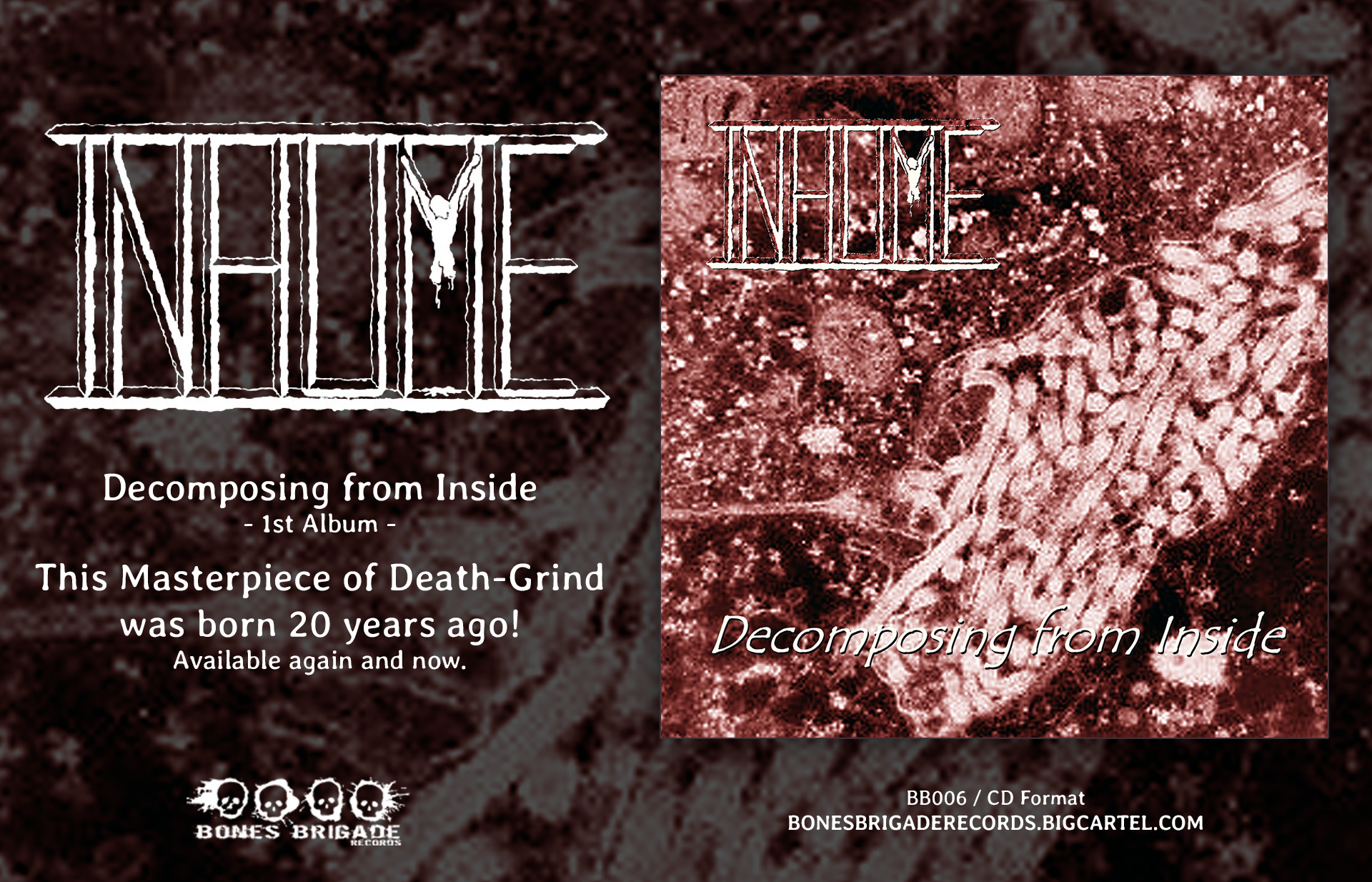 SelfMadeGod Records also has some Inhume merch available: